This German Castle Has Been One Family's Home for 850 Years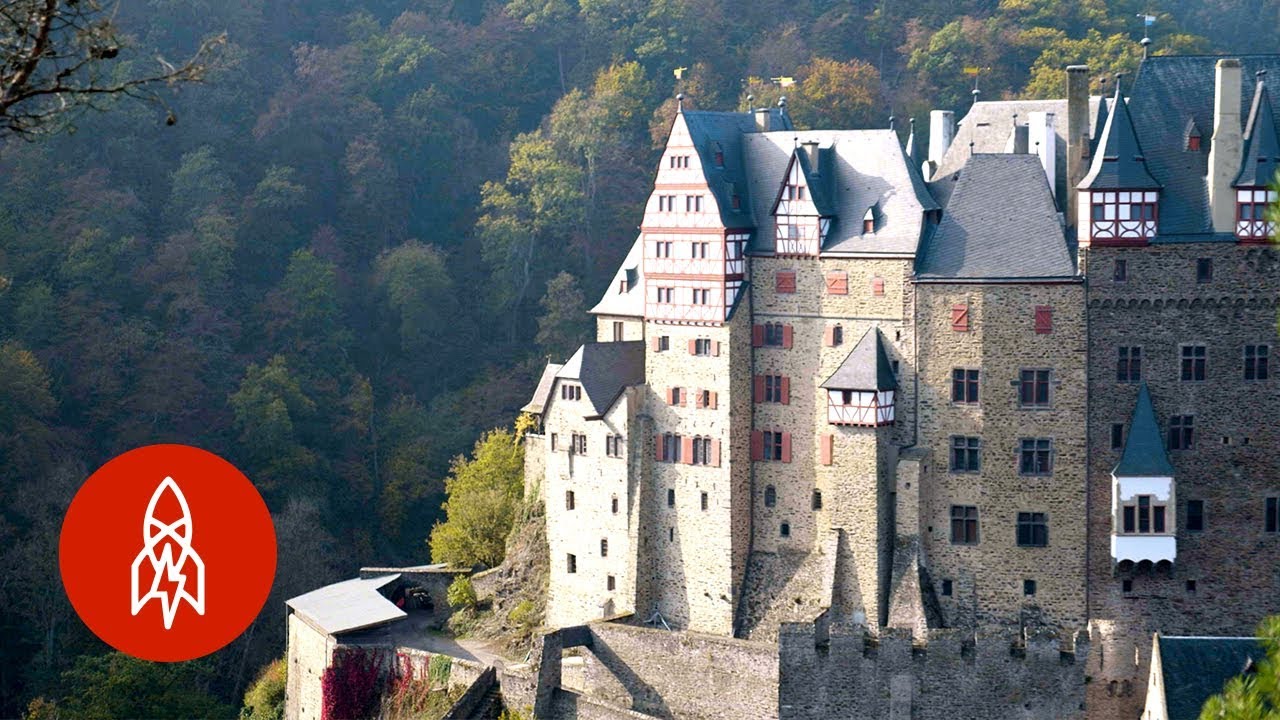 Talk about choice real estate—the Eltz Castle in Wierschem, Germany, is a spectacular medieval structure that sits within a valley, surrounded by serene forestland.
The Eltz family has owned this piece of enchanting beauty since 1157, and has kept residence at the estate for 34 generations. Although none of the Eltz clan currently occupies the 120-room castle full time, it is open to visitors, who travel from all over to witness the vast collection of historic treasures, including weapons, armor and art.
How did the Welf family manage to hold on to their ancestral home despite facing various challenges, and what role did Schloss Marienburg play in their daily lives?
For more than eight centuries, Schloss Marienburg has stood proudly, nestled atop a hill overlooking the town of Pattensen, in the Lower Saxony region of Germany. Built for King George V of Hanover in the mid-19th century, the castle was gifted to his son, Prince Ernst August of Hanover, as a wedding present.
However, the history of Schloss Marienburg goes back much further than the 19th century, all the way to the 14th century. For the past 850 years, this magnificent castle has been home to one family – the House of Welf.
The Welf dynasty first gained power in Germany in the 11th century, and their rule lasted for several centuries. During this time, they built many castles and fortified residences across Germany, one of which was Schloss Marienburg.
Originally constructed as a hunting lodge in the 14th century, the castle was gradually expanded and renovated over the following centuries, until it became the grand palace we see today. The architecture of the castle reflects a mix of different styles, including neo-gothic, neo-Renaissance, and neo-baroque.
Through the centuries, the Welf family faced many challenges, including wars, political disputes, and financial hardships. Nevertheless, they managed to hold on to their ancestral home, passing it down from generation to generation.
Despite being home to a royal family, Schloss Marienburg was always a family residence first and foremost. Unlike other palaces and castles, which were used primarily for entertaining guests and diplomats, the Welfs actually lived in Schloss Marienburg on a day-to-day basis.
Throughout the centuries, the castle saw countless births, deaths, and marriages, and it was a witness to the family's joys and sorrows.
Today, Schloss Marienburg is open to the public, and visitors can explore the grand interiors, admire the stunning views from the castle's towers, and learn about the history of the Welf dynasty.
Despite its many visitors, however, Schloss Marienburg remains a beloved family home, passed down from one generation to the next. As one of the oldest inhabited castles in Europe, it stands as a testament to the enduring power of family and tradition, and a living reminder of Germany's rich history.