A Year in the Wilderness | Off Grid and Self Reliant in a Log Cabin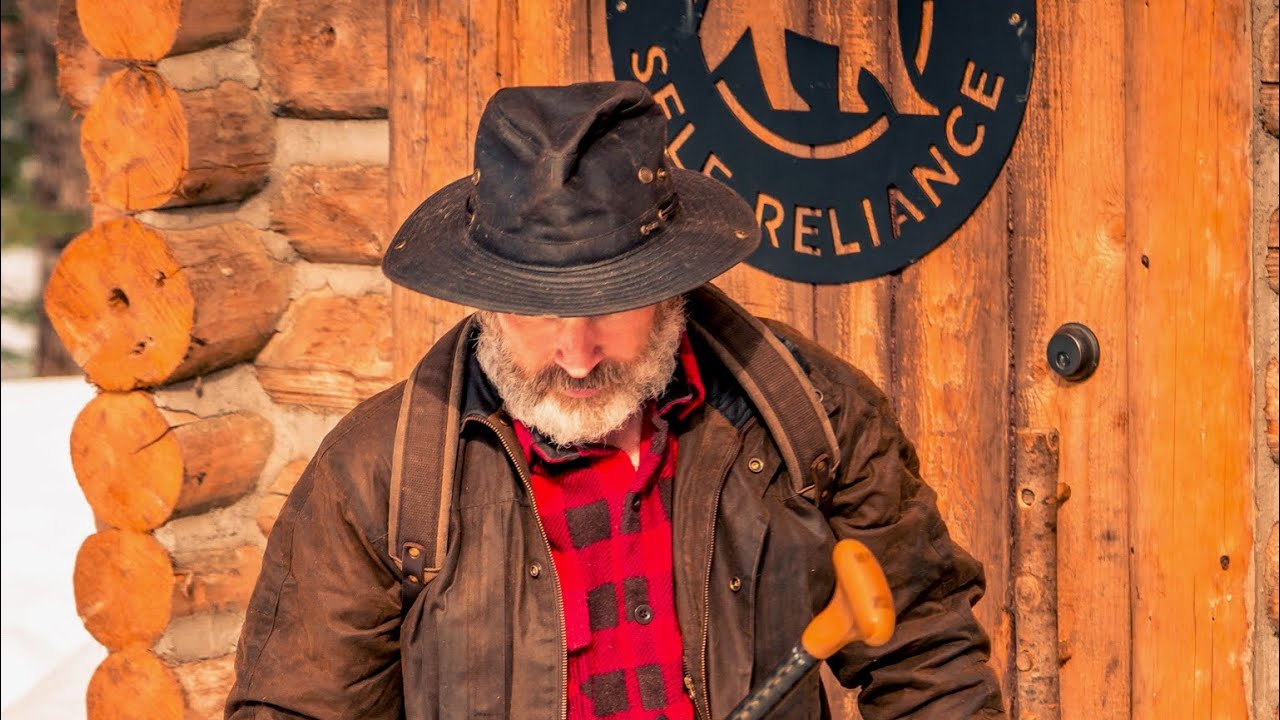 Another full year in the wilderness living my dream.
here is no place I would rather be than in the wilderness, self reliant, thriving in an off grid log cabin and living close to nature. Spring arrived today, and in my mind, it's the beginning of a new year and I reflect on the last 365 days spent building my homestead and creating a safe place for my family and me for times like this. The next 365 days will bring big changes for me and my family as we continue to learn how to and practice becoming more self reliant and put the lessons I have learned over the last three years to use. This year, food security and health are our focus, along with a few building projects that I'll be undertaking alone to make our homestead more self sufficient. Stay healthy and be kind.
What challenges did the Freemans face during their year-long stay in the wilderness?
Amidst the chaos of modern-day living, where frenzied routines, overwhelming workloads, and societal pressures reign supreme, the idea of escaping to a secluded wilderness and living off the grid is nothing less than a dream. But for those who dare to explore the wild, the experience can be nothing short of life-changing. One such experience is documented in the book "A Year in the Wilderness: Off Grid and Self-Reliant in a Log Cabin."
Written by Dave and Amy Freeman, the book narrates their journey of spending 365 days in the Boundary Waters Wilderness in Northern Minnesota, a vast area of pristine lakes and forests in the U.S. and Canada. The couple's aim was to raise awareness about the dangers posed by sulfide mining, which threatened the wilderness that had been their second home for over two decades.
The Freemans' journey began on September 23, 2015, when they paddled across the Moose Lake in a canoe, carrying a year's worth of supplies for themselves and their dog, Fennel. They'd also rigged up a solar panel and a wind turbine to keep their batteries charged for the year. Once they arrived at their cabinsite, they had to cut down trees to build their log cabin, haul rocks to build a sturdy foundation, and fish and hunt for food.
The Freemans' experience was not without its challenges. They faced harsh weather conditions, including thunderstorms, blizzards, and -40° F temperatures. In May, mosquitoes and black flies invaded their cabin and made it almost impossible to work outside. They also realized how much time and effort were required to maintain their living space, cook food, and collect firewood.
However, despite these challenges, the Freemans persevered and experienced the beauty of the wilderness in all its glory – witnessing stunning sunsets, rare bird species, and northern lights that mesmerized them. They also appreciated the intangible benefits of wilderness living – the freedom from screens, the deep connection with nature, and the sense of self-reliance that came from being responsible for their survival.
Throughout their journey, the Freemans also worked to spread awareness about the ecological significance of the Boundary Waters Wilderness and the dangers posed by sulfide mining. They documented their findings on their website and collaborated with national and international environmental organizations to draw attention to the cause.
"A Year in the Wilderness: Off Grid and Self-Reliant in a Log Cabin" is not just a story of resourcefulness and outdoor grit. It is an account of the transformative power of wild spaces, and the importance of protecting them for future generations. For the Freemans, living off the grid was both an opportunity for introspection and an occasion to make a difference in the world. And by sharing their journey, they hope to inspire others to embrace wilderness living and become stewards of the earth.