Trying 26 UNEXPECTED DIY FOOD LIFE HACKS by 5 Minute Crafts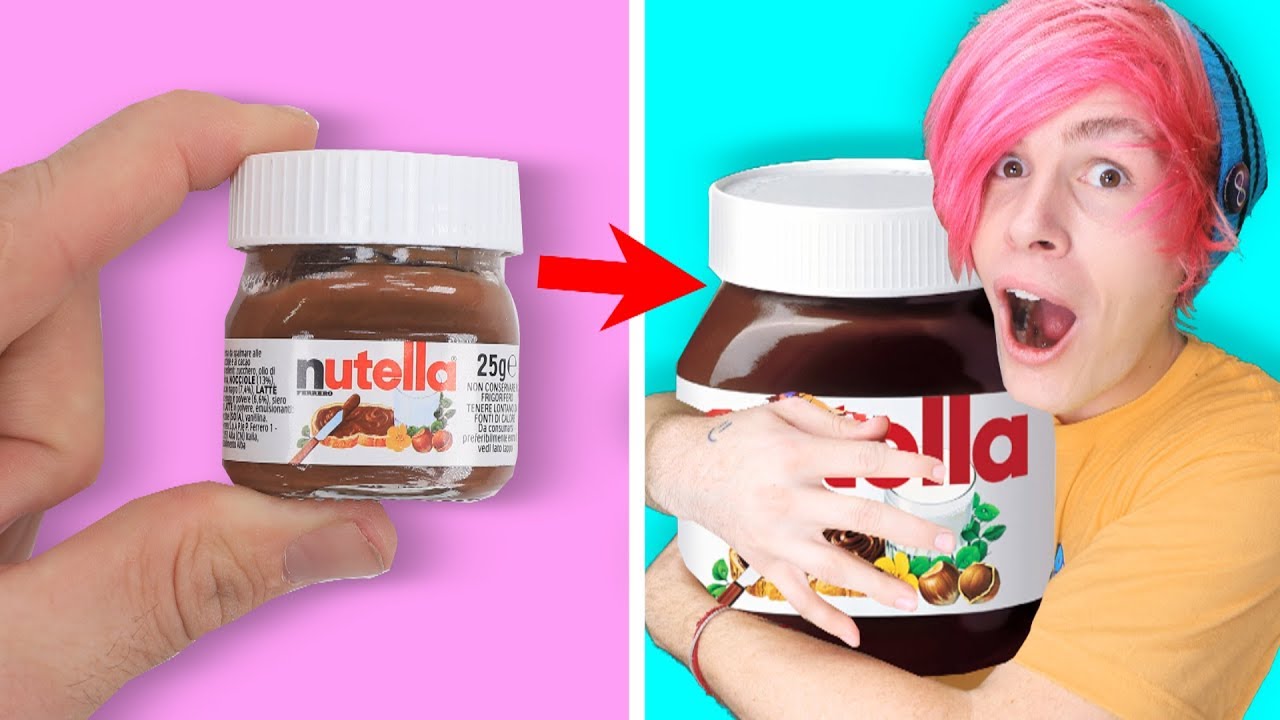 LIFE HACKS
Trying 26 UNEXPECTED DIY FOOD LIFE HACKS.
What did the author discover about the DIY pasta strainer and how did it compare to a store-bought one?
Trying 26 UNEXPECTED DIY FOOD LIFE HACKS by 5 Minute Crafts
In this day and age, social media has given rise to countless DIY projects and life hacks that aim to make everyday tasks easier and more efficient. When it comes to food, 5 Minute Crafts has amassed a massive following for their unique and surprising food-related life hacks. Recently, we took it upon ourselves to try 26 of their unexpected DIY food life hacks and here's what we discovered.
First on the list was the pancake batter mix-in jar. This clever hack involves storing pancake batter in a jar and adding mix-ins like chocolate chips or blueberries directly to the jar before cooking. While this hack was certainly convenient, it did result in uneven distribution of mix-ins throughout the batter.
Next up was the frozen yogurt bark, a healthy and refreshing snack that was surprisingly easy to make. Simply spread yogurt onto a baking sheet, add toppings like fruit and granola, and freeze until firm. The end result, a crunchy and refreshing treat, was definitely worth the effort.
We then attempted to make a DIY pasta strainer using repurposed wire hangers. While this hack did require a bit of elbow grease, our homemade strainer did the job just as well as a store-bought one.
One of the more unconventional hacks we tried was the watermelon keg. With a bit of carving and tapping, we transformed a watermelon into a drink dispenser. While this hack certainly looked impressive, it was a bit messy and not the most practical way to serve drinks.
Another surprising hack was the ice cream cone waffle. By placing a waffle iron on its side and cooking an ice cream cone, we were able to create a delicious and crunchy waffle cone. While we were initially skeptical, this hack was a definite standout.
We also attempted a number of dessert hacks, including a DIY chocolate bowl and an easy Nutella-filled pastry. Both of these hacks were surprisingly simple and resulted in beautiful and delicious desserts.
One of the more ambitious hacks we attempted was the sushi burger. By layering sushi ingredients between two rice patties, we created a unique and flavorful sandwich. While this hack did require some advanced sushi skills, the end result was definitely worth it.
Overall, the 26 DIY food life hacks we tried were both fun and informative. While some hacks were more successful than others, we learned a lot about creative ways to use everyday ingredients and items in the kitchen. So next time you're looking for a culinary adventure, give some of these unexpected DIY food life hacks a try.