12 Most Mysterious Abandoned Places That Hide A Secret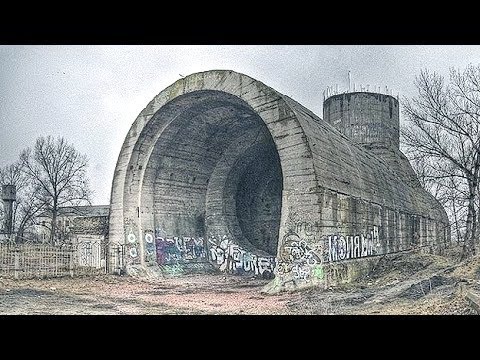 Any abandoned location automatically comes with a mystery.
It's a place where there used to be life and people, but there isn't any longer. That leads us to question what happened that led to the place becoming abandoned, and what happened to the people who used to be there, too. Every abandoned place has a story, but some stories are stranger and more secretive than others. Here's our guide to some of the most mysterious abandoned places in the world!
Which abandoned place in Japan is known for its haunting ruins and is now a popular tourist attraction?
Abandoned places have always fascinated people – the way nature can reclaim what was once a thriving human settlement, leaving behind eerie and mysterious ruins that hint at the history and mystery that lurks within. From forgotten Victorian mansions to dilapidated hospitals, the world is full of these abandoned places that hide secrets. Here are the 12 most mysterious abandoned places that still continue to intrigue and attract explorers from around the world.
1. Pripyat, Ukraine
Pripyat in Ukraine was once a thriving city, home to 50,000 people who worked in the nearby Chernobyl nuclear power plant. But the Chernobyl disaster in 1986 turned the city into a ghost town overnight. Today, its abandoned buildings and dolls left on beds tell the story of its sudden evacuation.
2. Hashima Island, Japan
Located off the coast of Nagasaki, Japan, Hashima Island was once a thriving coal mining community. But after the decline in coal mining, the island was abandoned in 1974. The abandoned island is known for its haunting ruins and is now a popular tourist attraction.
3. Bodie, California
Bodie in California is a well-preserved ghost town from the gold rush era. Once a thriving mining town, the town was abandoned in the early 1900s. Today, its buildings remain intact and visitors can experience what life was like during that time.
4. Varosha, Cyprus
Varosha in Cyprus was once a popular tourist destination, with casinos, hotels, and restaurants lining its beaches. However, after the Turkish invasion of Cyprus in 1974, the city was abandoned and has since been left untouched.
5. Craco, Italy
Craco is an abandoned village in Italy that dates back to the eighth century. The village was once a thriving medieval town but was abandoned in 1963 after a series of landslides.
6. Kolmanskop, Namibia
Kolmanskop in Namibia was once a bustling diamond mining town, but after the decline in diamond mining, the town was abandoned in the early 1950s. The town is unique for its well-preserved buildings, which are slowly being consumed by the surrounding desert.
7. Kowloon Walled City, China
Kowloon Walled City in China was once one of the densest and most dangerous places on earth. The city was home to a massive, interconnected network of buildings that housed over 50,000 people before it was torn down in 1994.
8. Oradour-sur-Glane, France
Oradour-sur-Glane in France is a silent witness to one of the darkest periods in human history. The village was destroyed by Nazis in 1944, and the ruins of the village remain untouched as a reminder of the atrocities of World War II.
9. Gunkanjima Island, Japan
Gunkanjima Island in Japan is another abandoned mining town. In its heydays, the island was one of the most densely populated places on earth. However, after the decline in coal mining, the island was abandoned in 1974.
10. Ross Island, India
Ross Island in India was once the administrative center of the British Raj in Andaman and Nicobar Islands. The island was abandoned after a massive earthquake in 1941 which destroyed most of the buildings on the island.
11. Canfranc International Railway Station, Spain
Canfranc International Railway Station in Spain was once the largest railway station in Europe. It was built to connect France and Spain, but after the Second World War, the station was abandoned and left to decay.
12. Kalavantin Durg, India
Kalavantin Durg is a fort in India that dates back to the 500 BCE. The fort was abandoned in the early 19th century, and today, it is famous for its stunning architecture and the precarious trek required to reach it.
In conclusion, these abandoned places tell a story, a story of a forgotten past, a dark history, and a hidden mystery. They are haunting reminders of the ephemeral nature of all things and a humbling testimony to the fact that nature always takes back what was once hers. Though these abandoned places might be eerie and mysterious, they are a treasure trove for explorers, historians, and curious individuals seeking to uncover the secrets of the past.